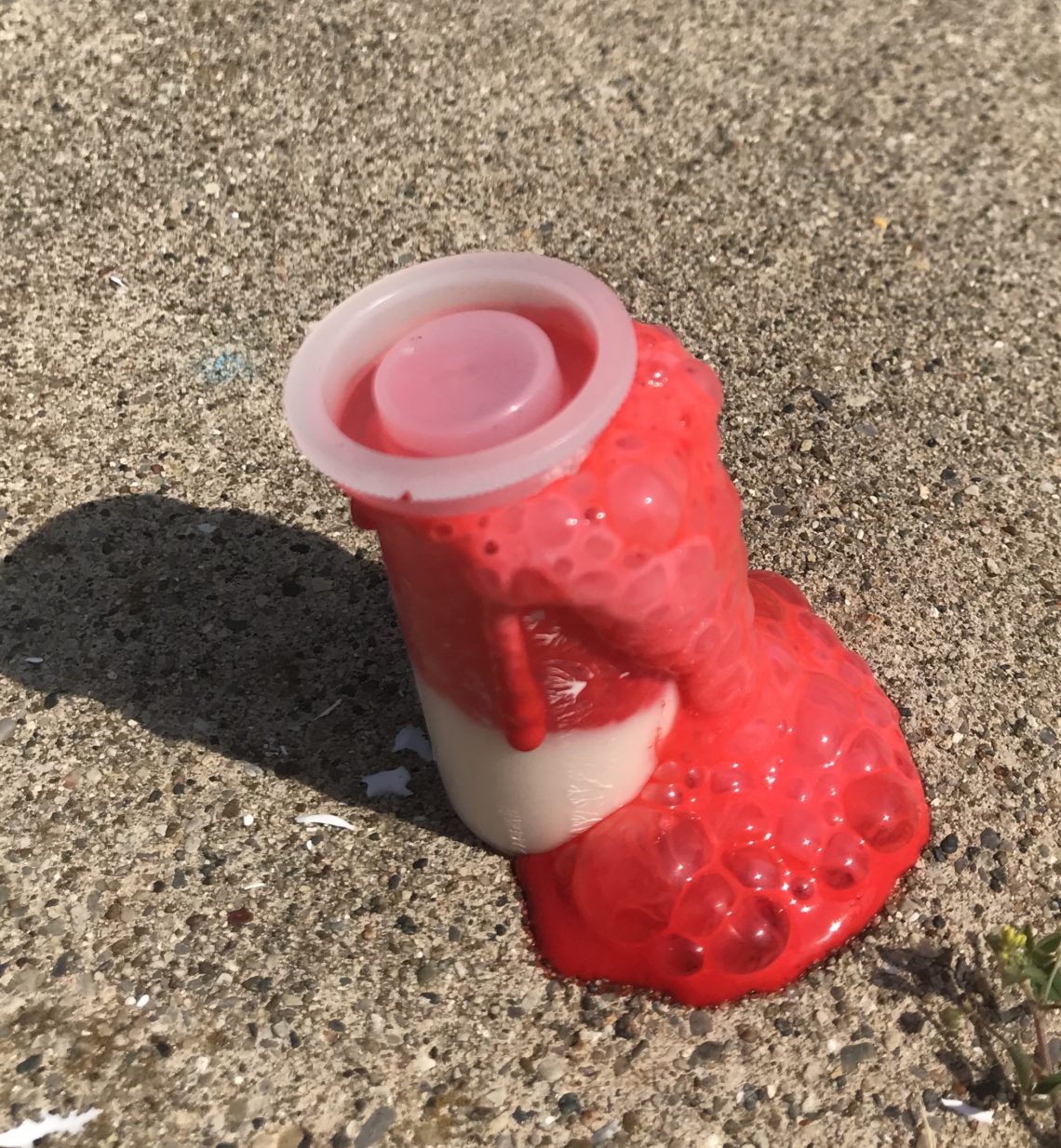 One of the first projects we attempted this summer was Chalk Rockets.  Sounds awesome, right? Well, in my typical fashion I crossed all of my t's on this experiment but forgot to dot the i's.  Let me explain…
I found this activity on Growing a Jeweled Rose, their version and successes can be seen here. The idea is to make homemade chalk, load a film canister with it, add an Alka-Seltzer and blast off-messy, colorful chalk rockets!
The first step is to add corn starch to water.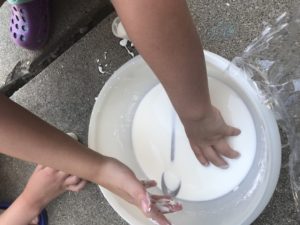 My messy girl was all about this, my not so messy boy took photos since I was covered in the Oobleck. (If you don't know about Ooblek you've got to check out the book by Dr. Seuss (affiliate link)).
Next we filled our film canisters.
Here's where I screwed up.  I did not follow the original blogger's link for these, I went to Amazon myself and found the cheapest option.
Third we added some food coloring, quickly added the Alka-Seltzer, snapped on the lid and stood back because these things were gonna fly!
The mixture started to bubble and that's about all that happened.  This is where I figured out that my canisters had teeny tiny holes in the lids.  So all of the built up pressure escaped and we were left with chalk rocket duds.
I was so impressed with my kids at this point.  I thought they'd throw in the towel and ditch me with my chalky mess, but instead they started trouble shooting.  We spent the next 20 minutes playing with different amounts of the mixture, pieces of Alka-Seltzer, color mixing and how to set off the reaction.  We were able to make a decent mess, albeit more on our hands than on the driveway.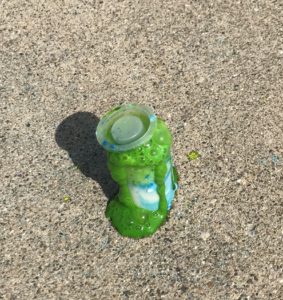 Then in E's typical fashion, she said screw it and started finger painting with it.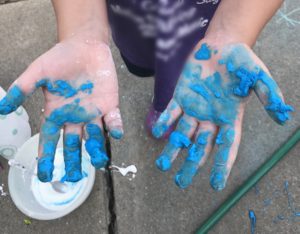 Take-aways from this activity:
Every time I use the word 'activity' I think of this scene from Step Brothers
2. I'm so glad I attempted this while my husband was still home on paternity leave.  I made a big mess. The newborn would not have been cute covered in blue Alka-Seltzer goo.
3. My kids are awesome and were okay with our experiment being an utter failure.  We still learned about chemical reactions and they had fun! (Little did they know that this was to be the first in a string of Pinterest fails).
Have you tried this activity?  Do you have Pinterest fails? Comment below!